The Soho Grand Hotel is a New York City institution, having been the first luxury boutique hotel in Manhattan's SoHo neighborhood. The hotel perfectly captures the industrial elegance of the neighbourhood, while also paying homage to its artistic legacy.
The hotel is located in the heart of SoHo, just steps away from world-class shopping, dining, and entertainment, and is within easy reach of many of New York City's most popular attractions - such as the Statue of Liberty, the Empire State Building, and Times Square.
The Soho Grand Hotel has recently been renovated and now features all the modern amenities you would expect from a luxury hotel, including bedside charge ports, electronic blackout shades, and modern Smart TVs with streaming capability. The guest rooms are also spacious and stylish, with a blend of elegance and modern convenience.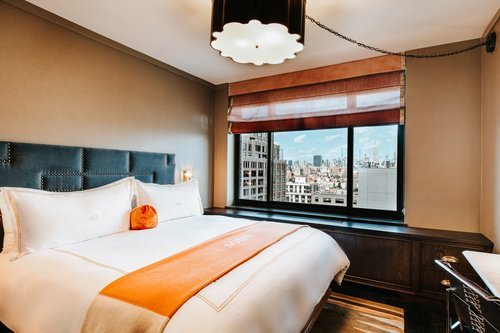 In addition to its luxurious accommodations, the Soho Grand aims to make your stay as enjoyable as possible by including a rooftop bar with stunning views of the city, a state-of-the-art fitness center, and a spa.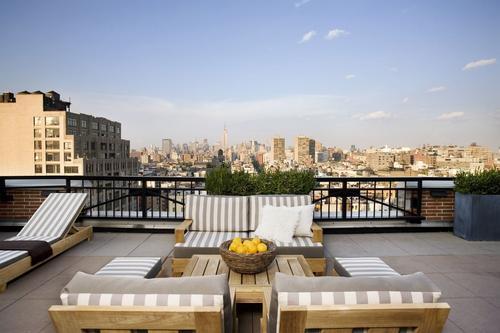 Features:
Complimentary WiFi
In-Room Dining
24hr Fitness Center + Peloton Bikes Available
Pet Friendly + Private Dog Park
Working Desks in All Guest Rooms
Complimentary Nespresso in All Guest Rooms
Centrally Located Near all Subway Lines
Valet Parking
Concierge
Dining & Entertainment:
Grand Bar & Salon
Soho Diner
Club Room
Gilligan's
Soho Grand Dog park